Pearson Pilings Osprey Pad
Osprey nest platforms protect osprey and support population recovery.
Osprey nest platforms provide a safe location for these extraordinary raptors to nest and raise their young. The installation of artificial nest platforms has been a key aspect in the recovery of the osprey population, especially in the Northeastern United States. Pearson Pilings' new all-composite osprey platform integrates with their signature fiberglass piling to create a long lasting a, non-polluting alternative to a typical wooden structure.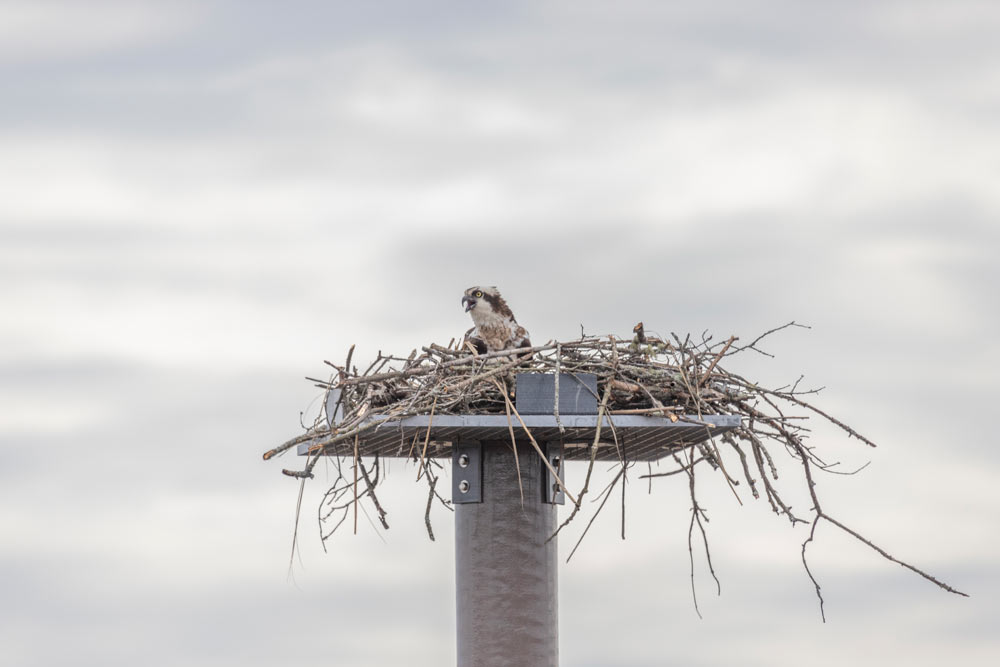 Built from lightweight composite materials, the Pearson Pilings Osprey Pad resists rot, rust and corrosion, while limiting impact to the surrounding wetlands where they are often installed. Unlike pressure treated wood which can leach chemicals into the environment, the inert fiberglass composite stays strong while its smooth surface deters predators attempting to climb into the nest.
Unique design provides strength and longevity.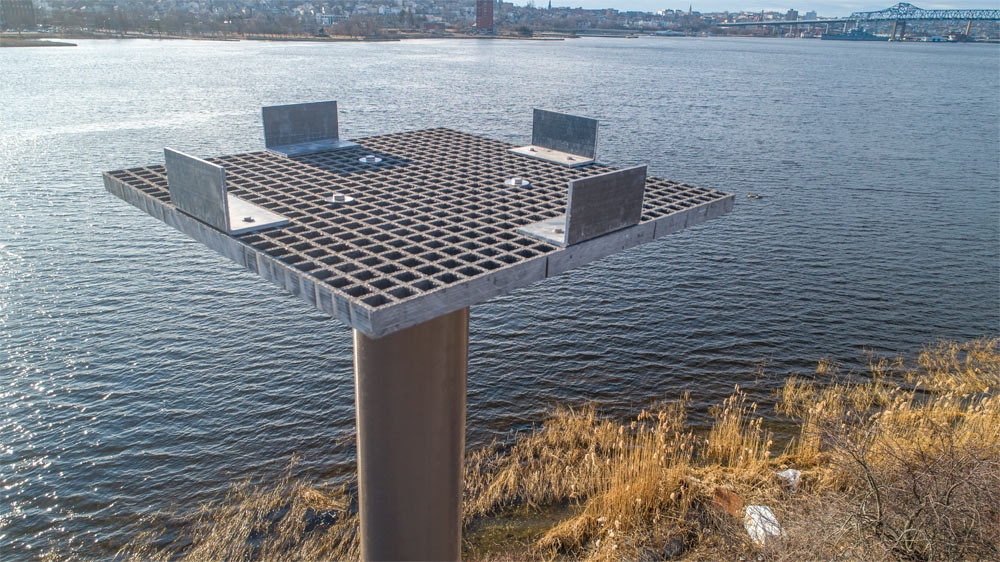 A single piece of molded fiberglass grating forms the horizontal nesting surface, with angled sides for nest stability. Held securely in place with bolted brackets and locking hardware, the platform resists wind and weather damage. An optional perch mounts to a corner and rises 17-inches above the platform.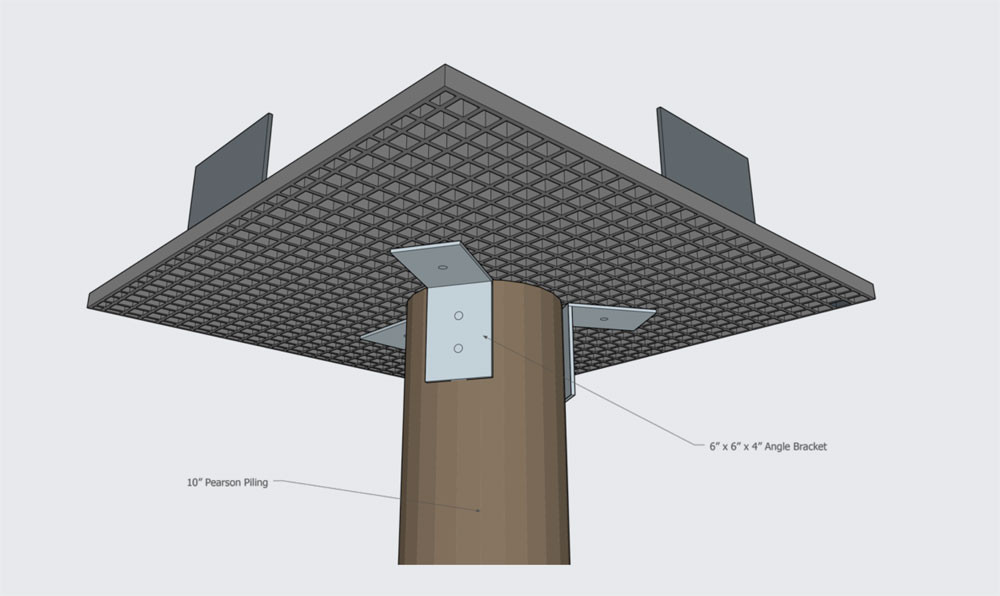 The platform section with the optional perch weighs 38 pounds and is supported by Pearson's lightweight 8-inch or 10-inch diameter pilings, only weighing 4 pounds and 7 pounds per linear foot, respectively. For bet results, pair the Pearson Pilings Osprey Pad with an 8-inch piling when the overall height is below 15 feet. At greater heights our 10-inch piling is recommended.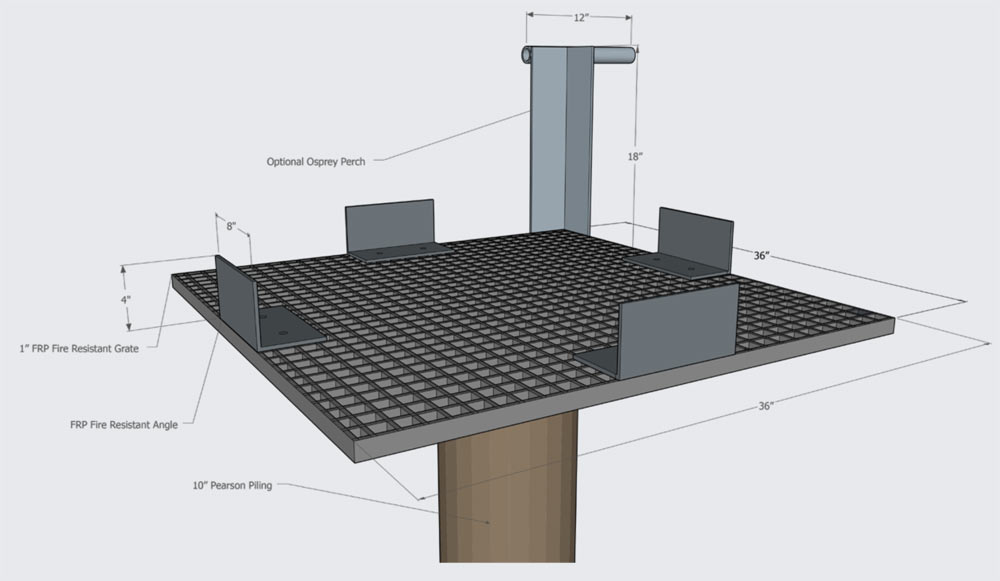 Responsible and non-poluting alternative
"Our mission has always been to provide minimally invasive, longer lasting alternatives to traditional materials like wood," explains Mark Pearson, president of Pearson Pilings. "Living in Rhode Island and working in Massachusetts, I value the beauty and diversity of our coastal habitats." By partnering with the Osprey Project of the Massachusetts Audubon Society, Pearson Pilings is helping to track, monitor and protect the species.
Contact Pearson today to create a safe haven for osprey in your area.